Product Information
Product name: Thermal Plastic Bag Sealer
Material: ABS plastic, silica gel, nickel-chromium, ceramic double wire heating,
Bag width: width about 0.03 cm
Rated input: DC 5V-1A
Switch type: long press the power button + knob double safety
Battery capacity: 1300MAH
Product size: 12*4*5 cm
Product Sell Points
1. The bag's heat sealer with an independent switch, is convenient to use and can also provide better security.
2. The mini bag heat sealer can seal many types of kitchen bags, such as plastic bags, snack bags, pet foods bags, aluminum foil bags, cookie bags, potato chips bags, coffee bags, wood chip bags, and kraft paper bags, color street nail strips, etc. Note: Not suitable for ultra-thin plastic bags and non-hot melt bags.
3. Easy to use, fast sealing. Just plug in the power, turn on the switch, and start to use it after preheating for 15-30s. According to the thickness and size of the bag, the pressing time is about 1-3s. No need to spend money to buy batteries, more environmentally friendly and affordable, and more suitable for family home life.
4. Our small sealing machine is an ideal choice for those who love potato chips without having to worry about their food going stale quickly. Reseal the food bag to keep the food fresh and store longer, and help you avoid food waste. The compact design with packaging box can be more convenient to carry and store, and it is also very suitable for home kitchens, bakeries, grocery stores, and other occasions.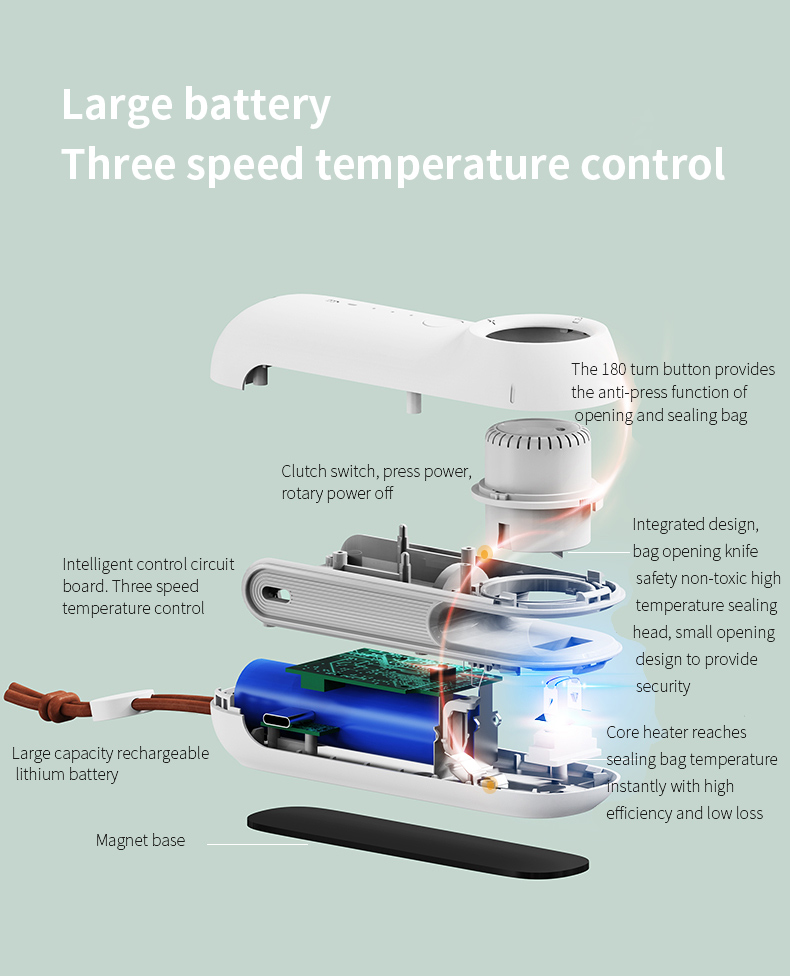 Humanized body design
New large-size push-thread knob, exquisite and compact hand-held non-slip body, and set three gears and battery indicator, suitable for plastic bags of different thicknesses.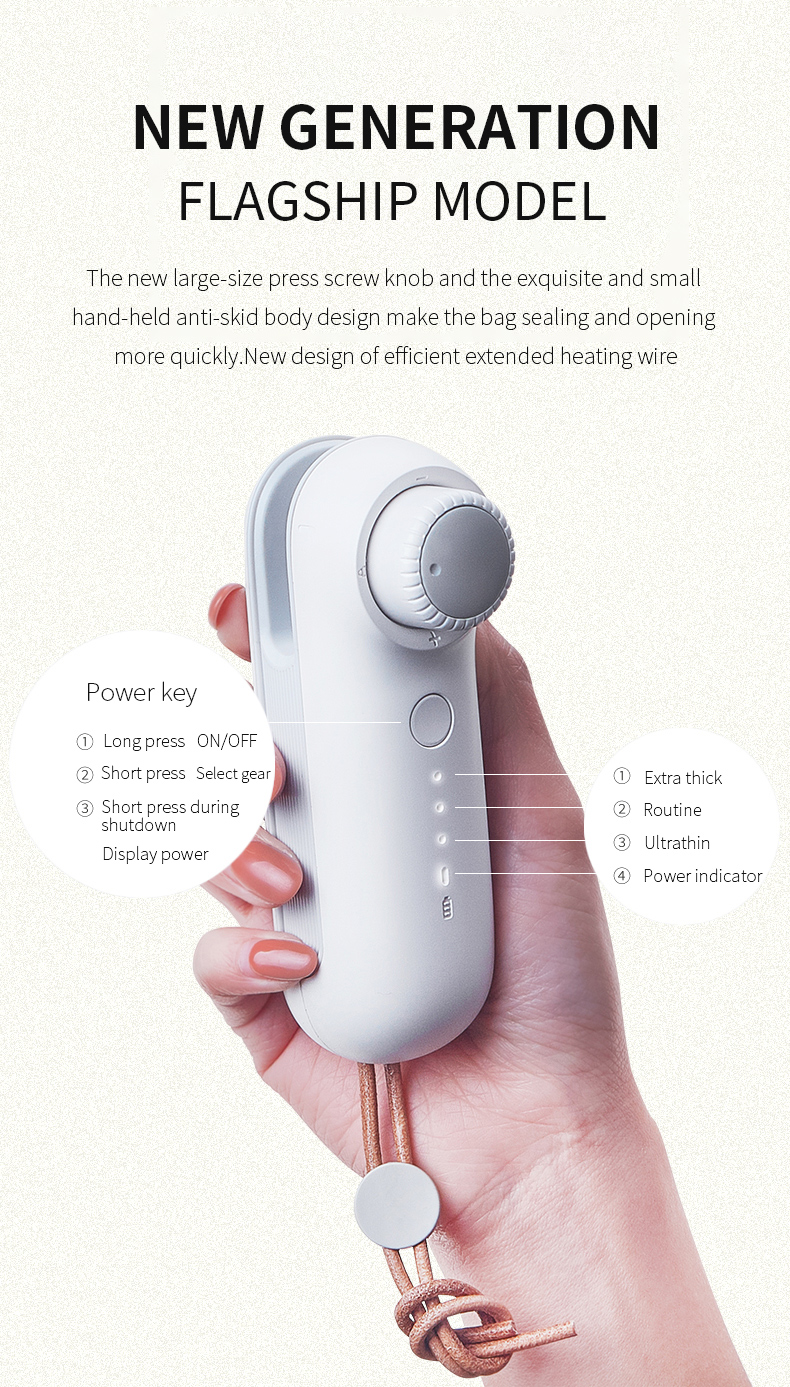 The upgraded double-layer core heating element is adopted, which can be used without preheating and booting. At the same time, the double-layer heating element can be sealed once, which is equivalent to using an ordinary packaging machine twice.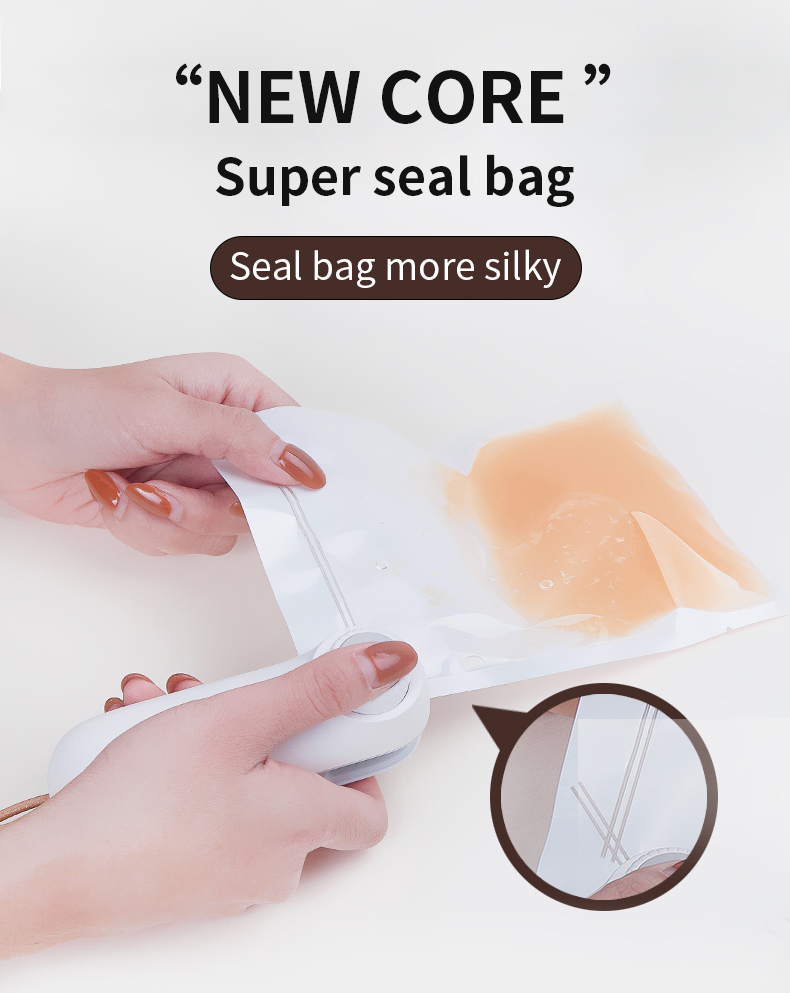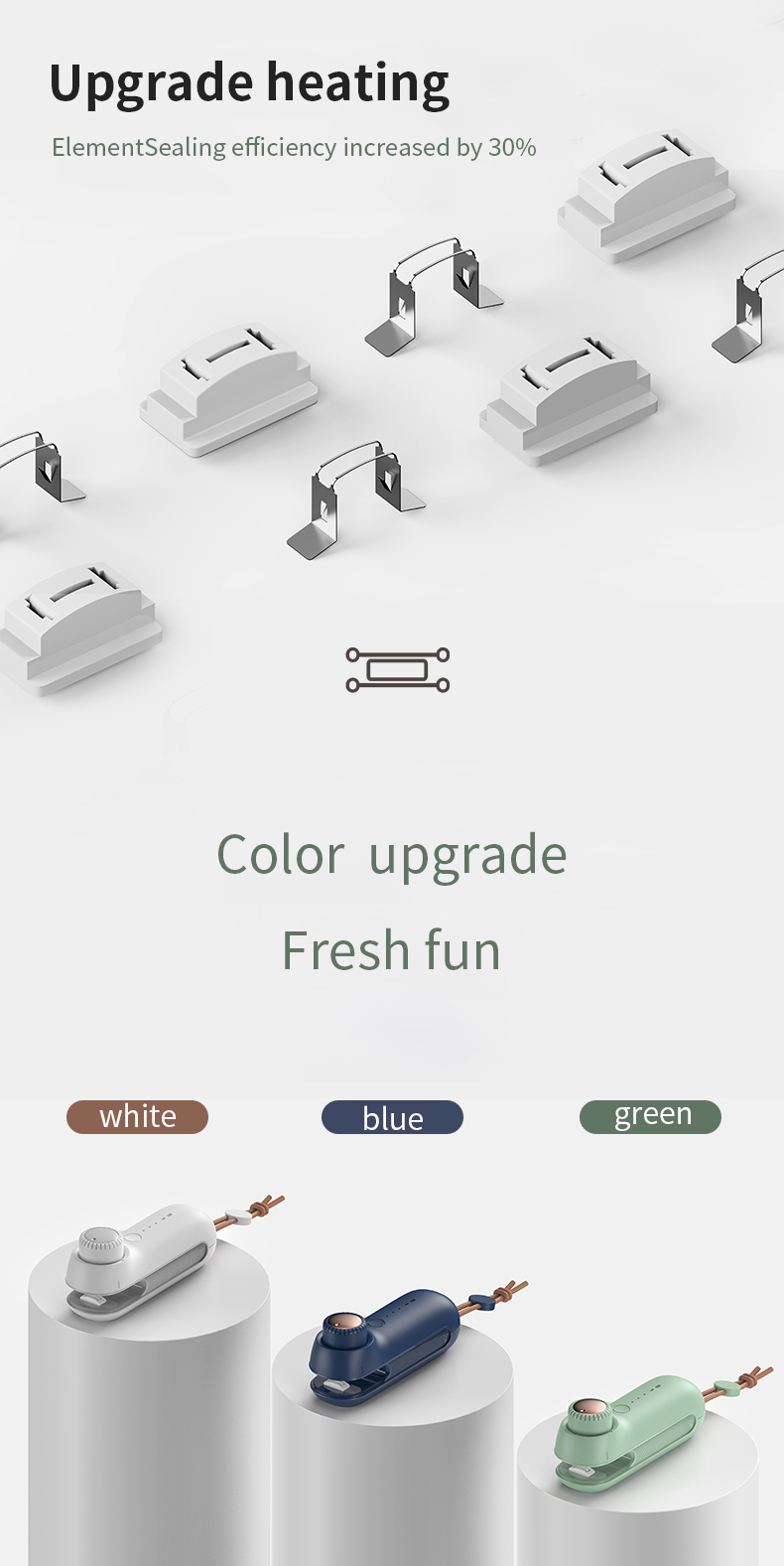 Shift knob let Open and Seal Bags easy toggle
New damping is widening knob sliding pressure more easily.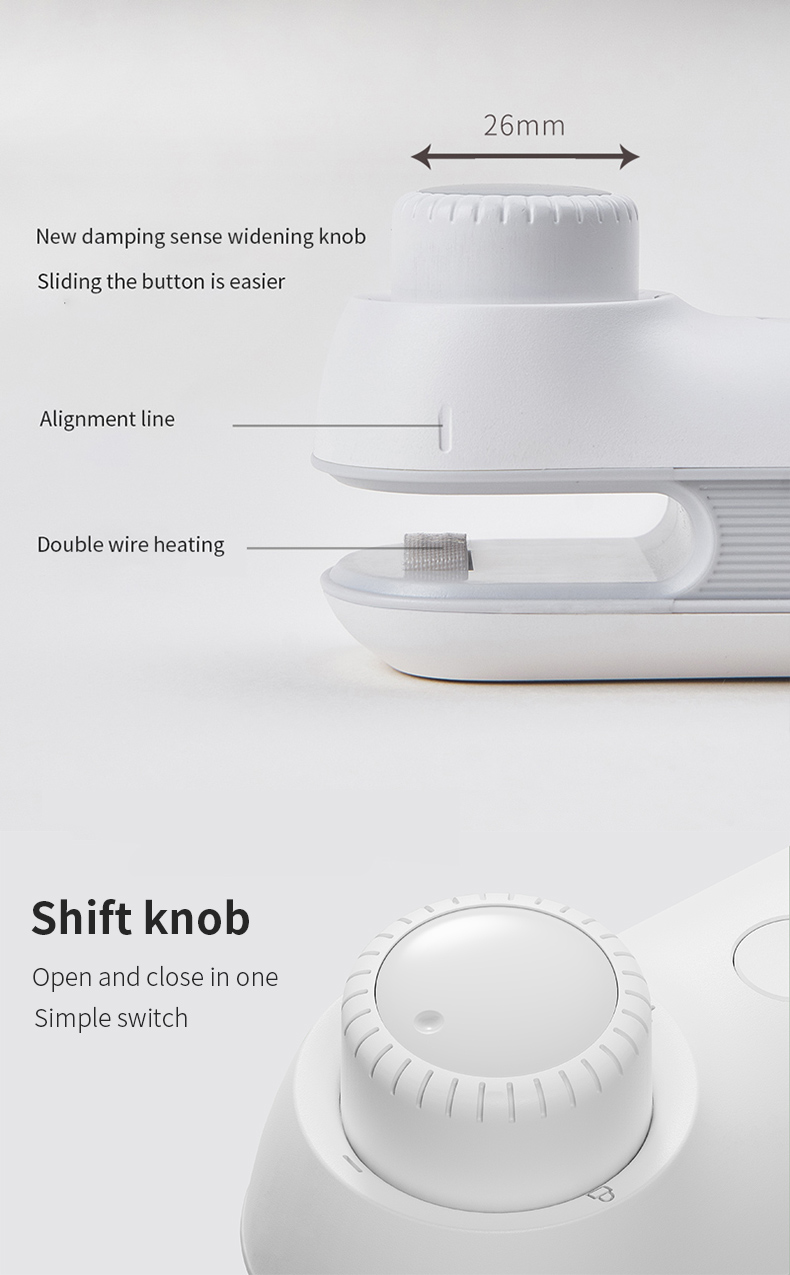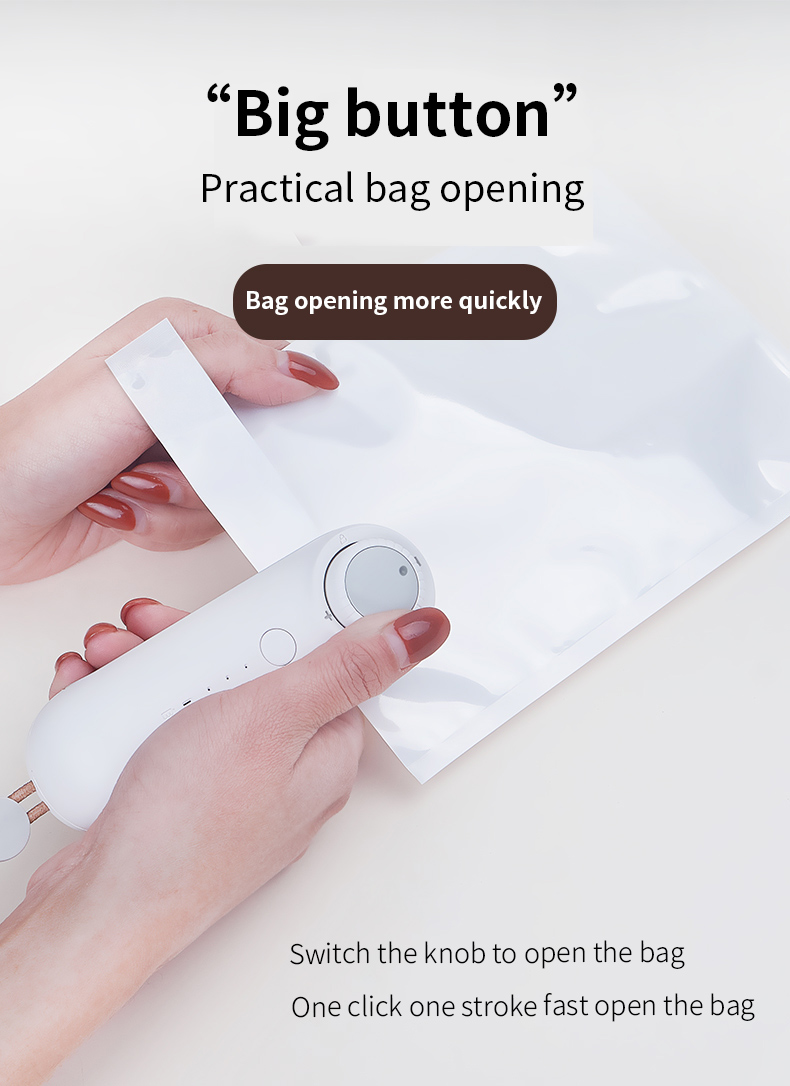 Super small ultra-portable fuselage
Sliding sealing, fresh food at any time travel, picnic, snacks Fresh moistureproof, Let you eat fresh food even when you go out.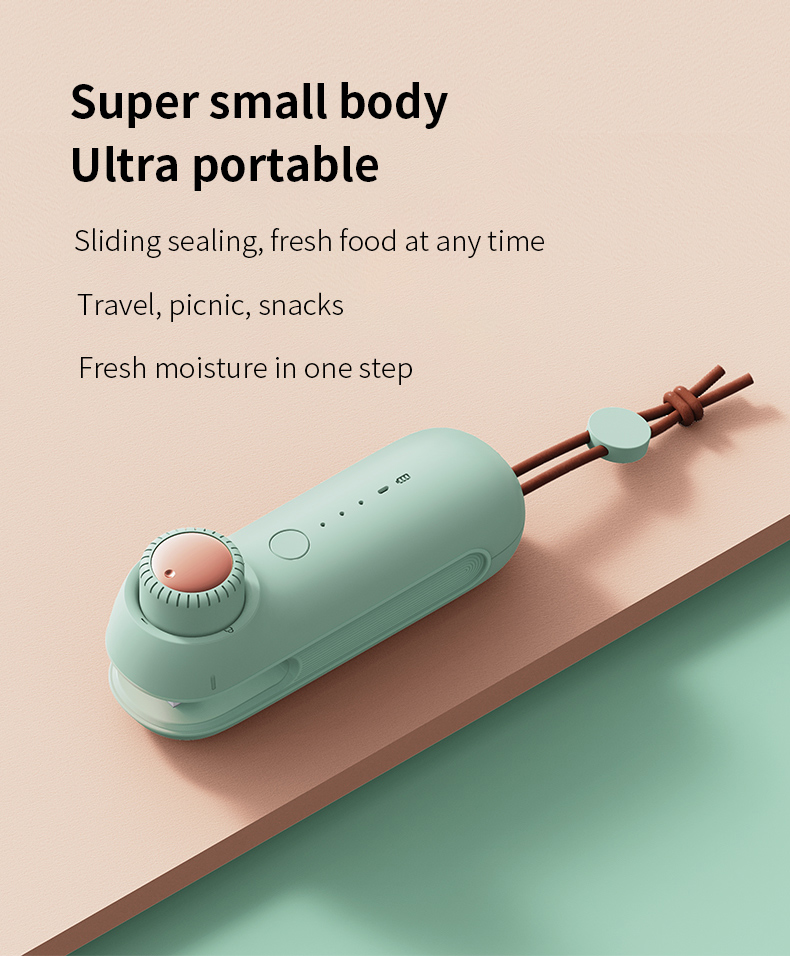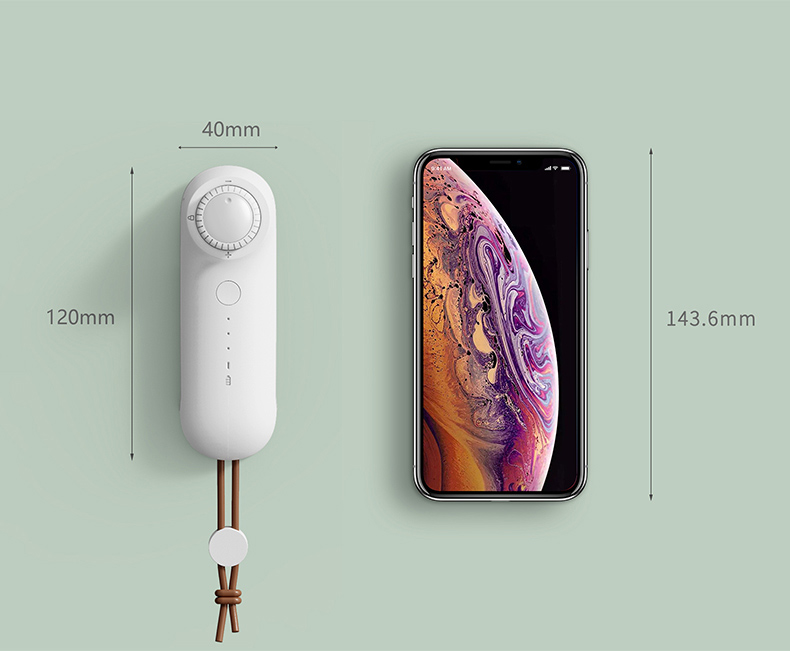 2 Hours Charging, 5 Months Battery Life
In the case of skilled use of the sealing machine, once a day, the normal surface oil-free bag with a sealing thickness of 0.14mm can be used for 5 months.